Gandan Tegchlen Monastery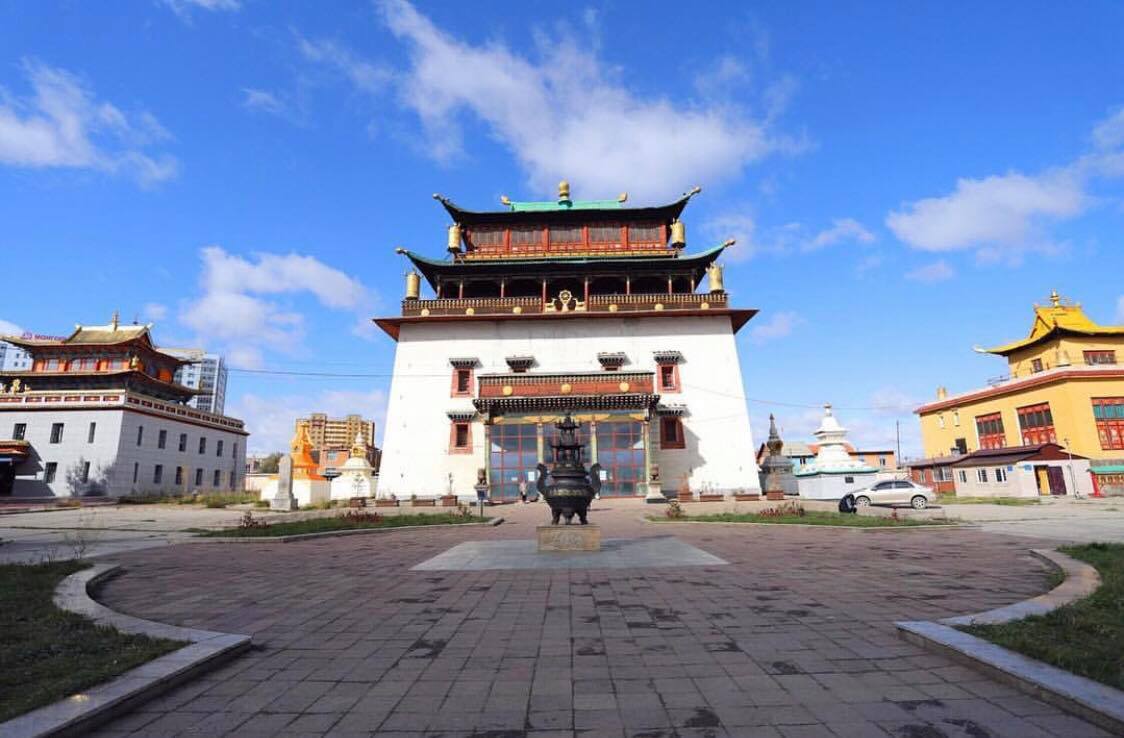 The largest temple in Mongolia, located in the center of Ulaanbaatar, the predecessor of Ulaanbaatar City, the Ikh Khuree is gradually developed into a town on the basis of Gandan Monastery. The most striking thing in the temple is the Buddha, which is 28 meters high and is gold-plated and inlaid with a lot of precious stones. It is the national treasure of Mongolia.
The Gandan Monastery in Ulaanbaatar is located in the northwestern part of the city center. It was built in 1838 and is the largest temple in Mongolia. It is also the most popular temple in Mongolia. It has the same name as the Gandan Monastery in Tibet, but It is 500 years late from Tibet's Gandan.
Ganden Monastery is a temple of Tibetan Buddhism. It is a high-class classic, connected by large and small temples, and the building is very beautiful. The Buddhist leader Ganbao Lama, once lived here, and the Dalai Lama also visited many times.
There are five brothels in Gandan Monastery. There are more than 600 lamas. Regular large-scale or small-scale prayer ceremonies are held. It is the activity center of the majority of Buddhists in Mongolia today. It serves the believers in Mongolia and also receives foreigners. The majority of Buddhists. The library of Gandan Monastery has more than 50,000 books and manuscripts. There are many rare publications in these books and manuscripts, which are rare treasures for Tibetans and Mongolian scientists. The most striking thing in the temple is the big Buddha. It was built in 1996 with donations from Japan and Nepal. It is 26 meters high and weighs 20 tons. It is gold-plated and has a lot of gemstones. The hollow interior contains 27 herbs. With 334 volumes of Buddhist scriptures and 2 million prayers, the Buddha is magnificent and also called the national treasure of Mongolia.